Our Dolly Sods Mapping Project: the Whole Dolly Sods Area
Updated October 2004.

The Dolly Sods area is bounded on the west by Cabin Mountain, on the east by the Allegheny Front Range (Forest Service Road 75), and on the south by Forest Service Road 19 out of Laneville. The northern edge has slowly been moving north over the years. The current boundary runs from Raven Ridge east and then northeast to Bear Rocks. The remaining northern part of the Red Creek water shed, Dobbin Slashings, lies on private land.

Note that all the trails shown, whether black, gray, or red, actually exist. All of the erroneous trails shown on the topo maps have been removed. All trail names are the Forest Service names as of October 2004.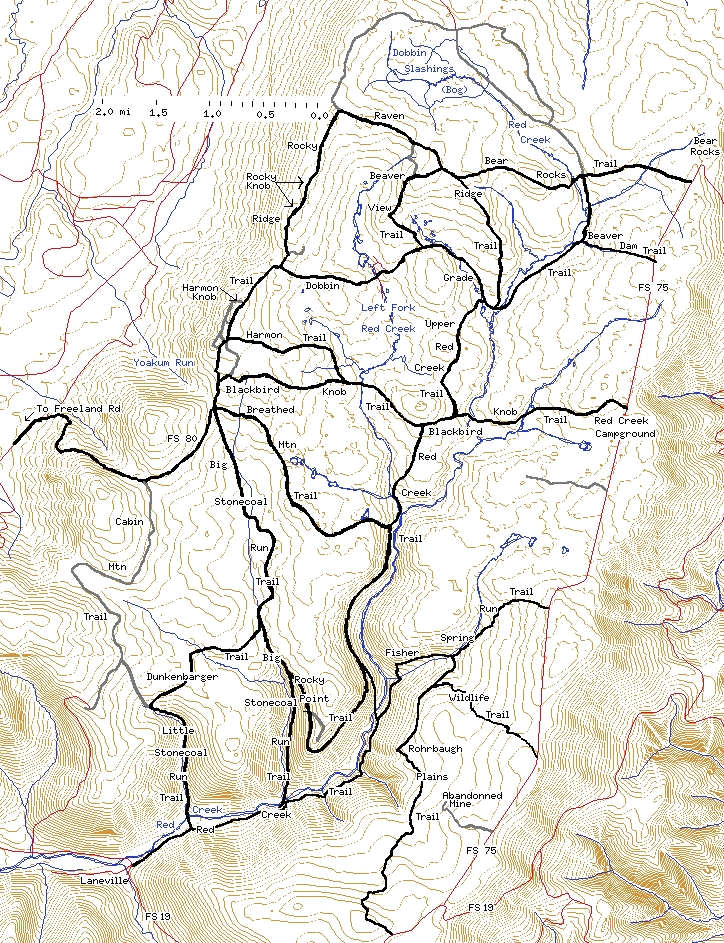 See Map Conventions for an explanation of the map features.